Hoffmann Executive Suites | Naples, FL
Come experience an office environment you'll enjoy coming to. Our executive office spaces in downtown Naples offer all your office needs from a virtual office with a prime Fifth Avenue South address to multi-desk executive suites. You'll love coming to work!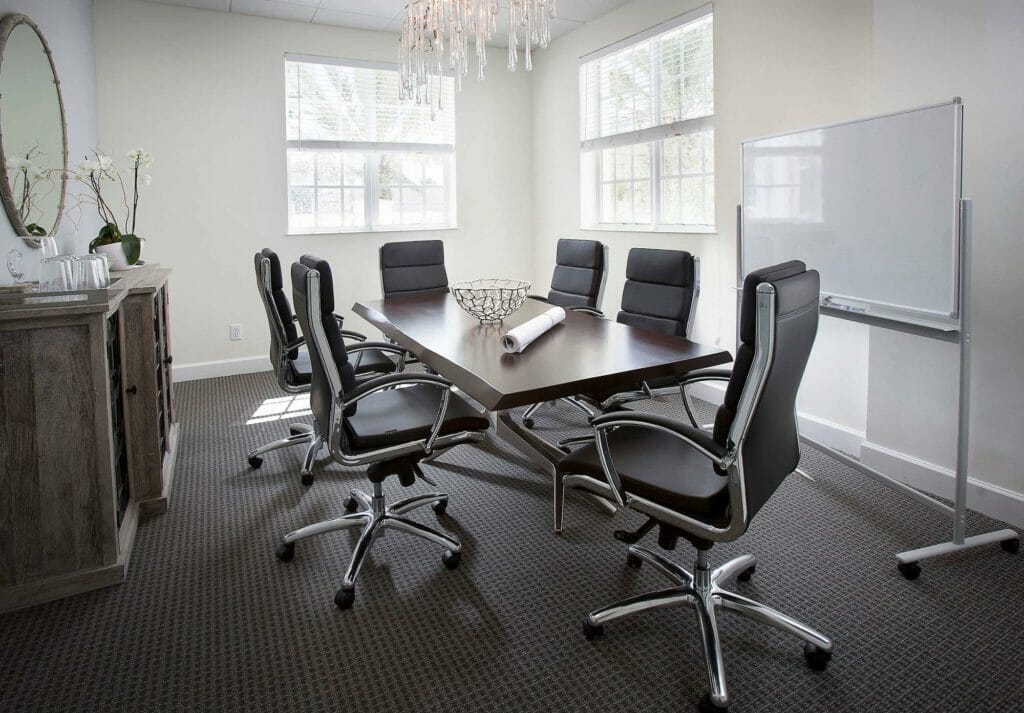 MODERN SOPHISTICATION
MEETS COMFORT
Allow us to welcome your guests, offer them a cup of coffee, and show them to your office.
We tailor your guest's experience to your specifications, for the ultimate red-carpet greeting.
At Reception we can also answer your telephone calls, sign for packages, forward your mail, and offer Administrative Support.  Just tell us how you would like to work, and we can make it happen.
Discover what being excited to come to work is all about.  Our fully furnished offices are modern without being "cold", professional without being "stuffy"; and can be custom tailored to suit your business needs. 
Enjoy multiple casual seating options throughout the space to relax, have a chat, or just have a change of scenery outside your office and converse with fellow patrons.
Whether you work alone or in a group, whether your specialty is Wealth Management, Real Estate, Law, or you are an entrepreneur just starting your business, Hoffmann Executive Suites is the place to be.  Our clients often end up working together after meeting in the lounge, or grabbing that morning coffee…your business will be listed in each of our Electronic Directories as well as on our website.  Let us help you meet like-minded professionals and expand your horizons .